CERTIFICATION & PERMITS
Safety and quality!
TAPA Logistics certificate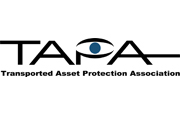 The Transported Asset Protection Protection Association (TAPA) is a unique forum that brings together manufacturers, logistics service providers, unites carriers, police and judicial authorities and other stakeholders with the common goal to limit losses in the logistics chain.

A logistics certificate from TAPA is an important link in the management of the supply chain with which Leffelaar Transport shows that we are serious about increasing and improving safety and that we want to meet the requirements of you as a customer.
TAPA TSR Level 2 certificate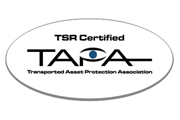 TAPA stands for Transported Asset Protection Association and has various certifications. These certifications indicate that goods in the supply chain are preventively protected. In the field of security, TAPA offers the guidelines to standardize the security levels. A service provider or shipper can use a TAPA certificate to demonstrate that its business processes for securing goods are in order. TSR Level 2 certified means, among other things: alarm class 5, GPS, Track & trace, safety locks and an emergency button.
NIWO Euro permit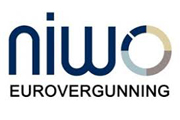 De NIWO (Nationale en Internationale Wegvervoer Organisatie) has long been the licensing authority for road transport. Based on the "Wet wegvervoer goederen" act, the NIWO grants Eur permits to more than 14.000 transport companies engaged in freight transport across the road in the Netherlands. The NIWO checks every 5 years whether these companies comply with the four by law defined qualitative requirements: creditworthiness, reliability, professional competence and genuine establishment. The NIWO also issues driver attestations for non-EU drivers, driving authorizations and CEMT permits and issues the NIWO TIR carnets. In addition, the NIWO manages the VIHB list of waste collectors, transporters, traders and intermediaries. The NIWO: quality in transport starts here!
Air Cargo Security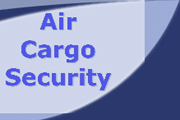 All employees of Leffelaar Transport are trained by Air Cargo Security:
Known Consignor: All personnel who come into contact with air freight are trained as Air Freight Employee;
Regular Carrier: All drivers who transport air freight are trained as Air Freight Employee, including the TAPA Robbery Response component.
Member of ACN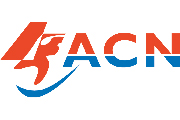 ACN (Air Cargo Netherlands) is the trade association for the air cargo industry in the Netherlands. ACN's primary objective is to develop the Dutch air cargo industry in the broadest sense of the word. ACN members include airports, airlines, air freight forwarders, ground handling companies, air cargo truckers, general sales agents and a myriad of business service providers, such as banks, insurers, trainers, consultancies, employment agencies and security companies. All Leffelaar Transport drivers are in possession of an ACN pass.
Member of TLN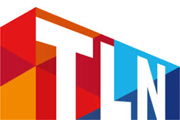 TLN (Transport en Logistiek Nederland) is the entrepreneurial organization for road transport companies and logistics service providers. TLN stands for optimization of the flow of goods and logistics chains. TLN goes for a strong, sustainable economy, now and in the future.